AquaLED lamp 9W/26cm
Catalogue index: S-LB09JW / Art. No.: LB09
English name:

Art.No.:

EAN code:

Producer:

Package weight [kg]:

Quantity in a box:
Description
Aqua LED lamp, 6W

lighting of freshwater aquariums
The lamps are designed to illuminate freshwater decorative and plant aquariums. Thanks to the use of properly selected, efficient LED diodes, the lamp is a very economical light source providing up to 60% savings compared to fluorescent lamps. The 5730 diodes used with a color temperature of 8,000K ensure very effective photosynthesis of plants , and the optically bright light emphasizes the natural colors of the fish .
A solid and at the same time thin aluminum housing with plastic elements is elegant and modern. Adjustable feet allow for stable mounting on the edge of the aquarium.
Power: 6 W
Length: 26 cm


Installation:
After removing from the packaging, mount the wire holders on both sides of the lamp, and then place them so that they rest on the glass of the aquarium.
The adjustment range allows you to use the lamp for different sizes of the aquarium, but stick to the dimensions listed below.
Mounting behind a long or short lamp is dangerous. Place the lamp on the edges of the aquarium glass and connect the power supply to the mains socket. A switch on the power cord allows the lamp to be switched on manually.
Click here to download the manual AquaLED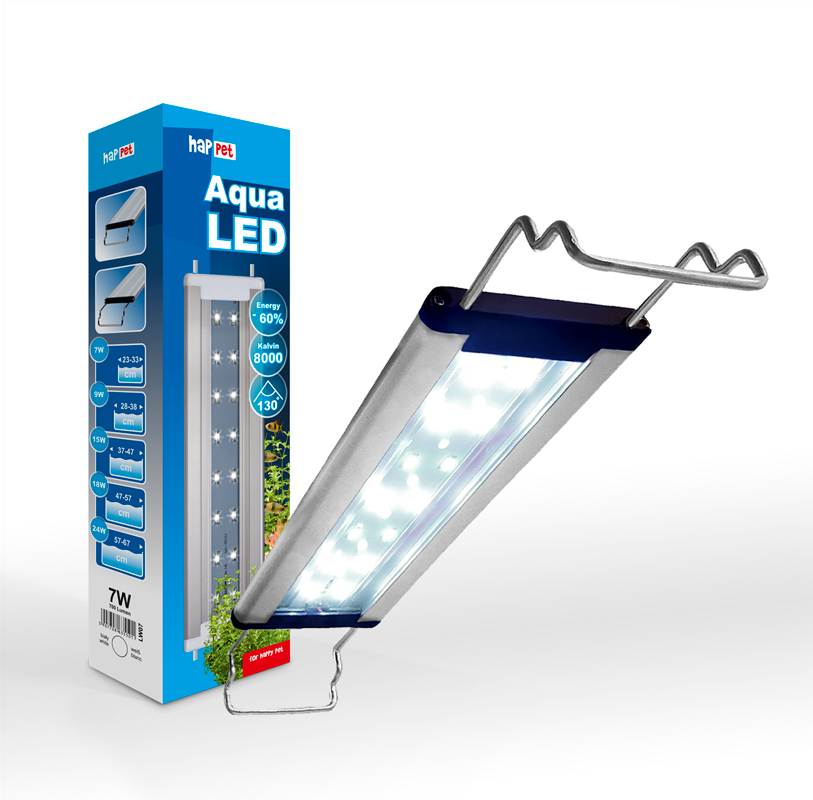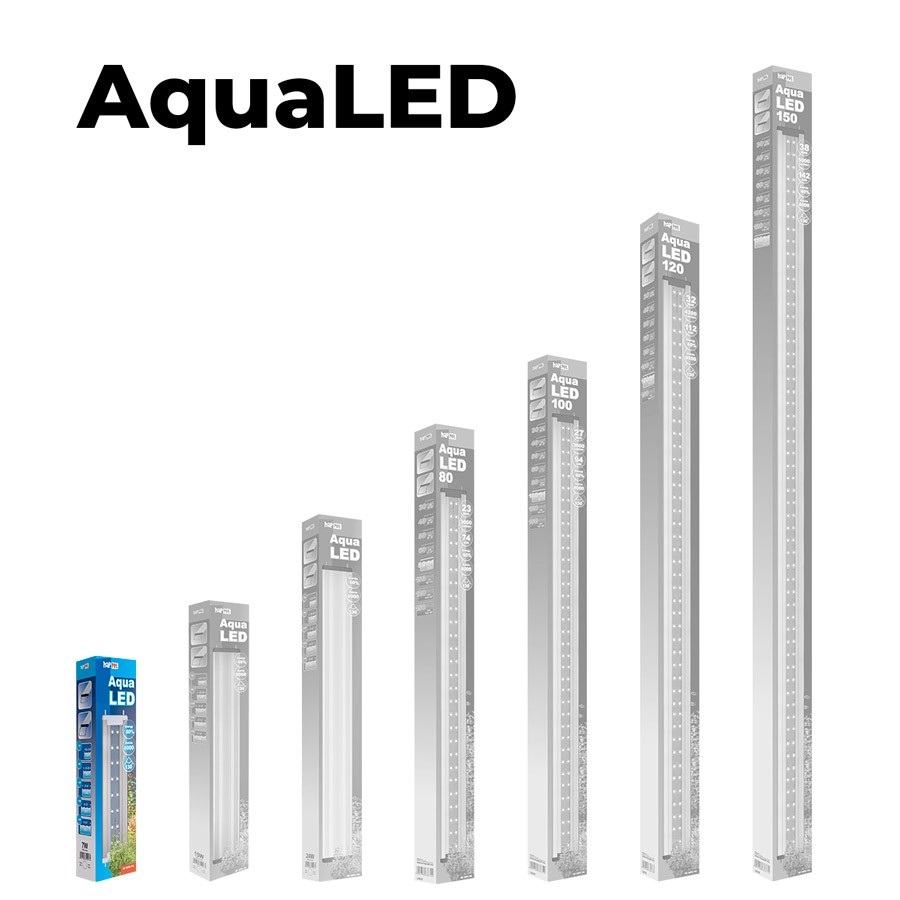 ---